Eastern Metro Community Forum: Wrap-up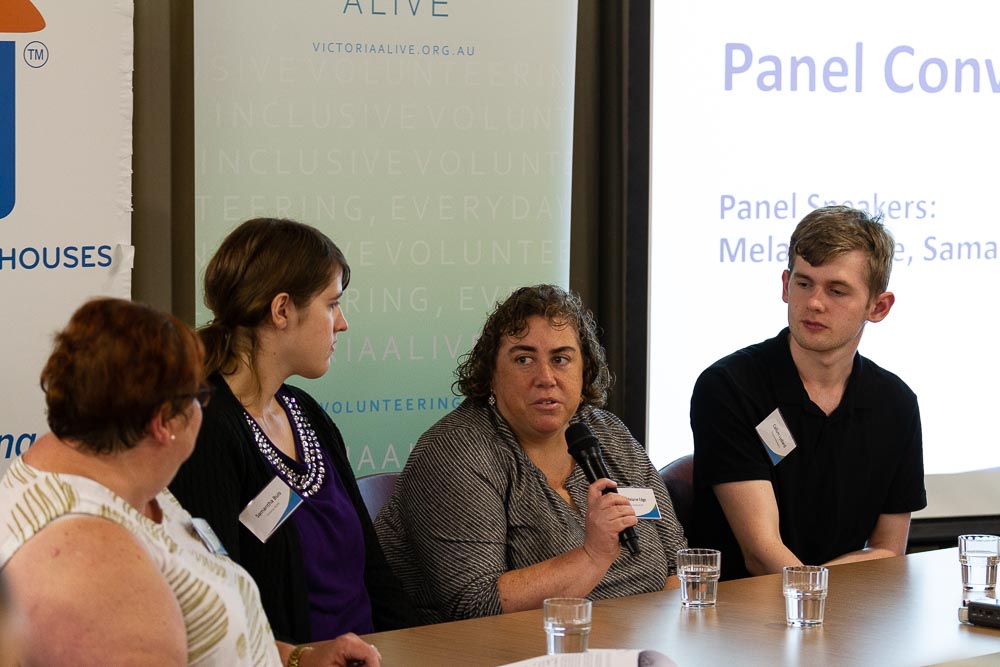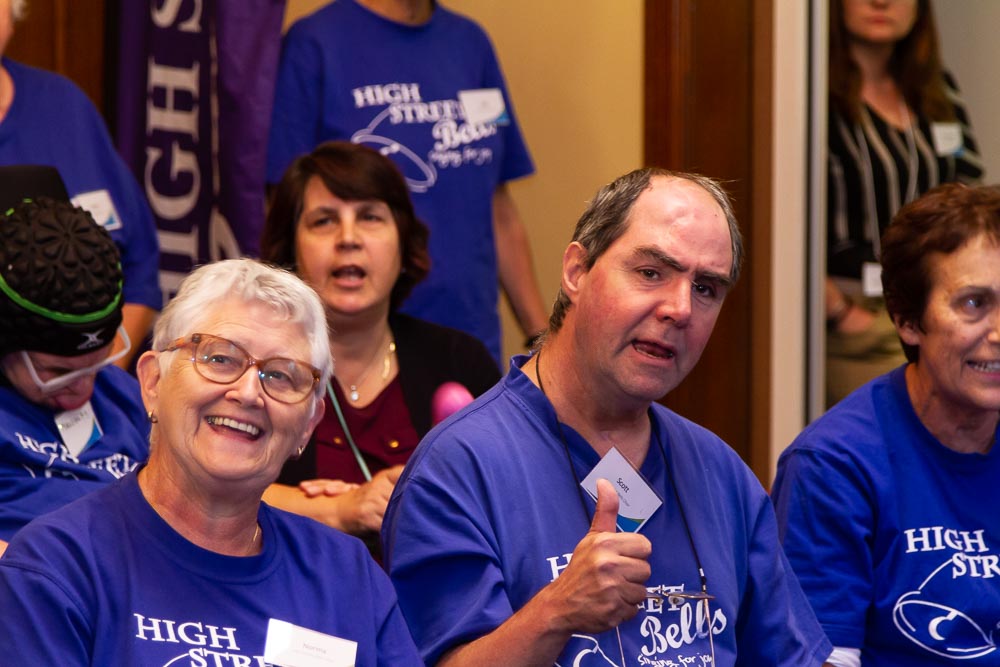 Victoria ALIVE community forums engage volunteering involving organisations in an active process of understanding and addressing the issues impacting on disability inclusive volunteer co-ordination and management at a local level.
The key aims are to promote collaboration between services, develop awareness of the issues that impact inclusive volunteer practice and active leadership in identifying effective and sustainable solutions that are of relevance to the local issues and context.
To hear from people with lived experience of disability about the challenges and opportunities they experienced through volunteering

.

 

Provide an opportunity for organisations to collaboratively discuss and identify the challenges that the sector experiences in including people with disability in their volunteer programs

.

 

Identify and explore resources and solutions to become more accessible and inclusive to volunteers with disability

.

 

Network and share resources and successes with other organisations in the local region

.
The forum program included an overview of theVictoria ALIVE research findings, a panel session of speakers with lived experience of disability and volunteering, and two world café small group sessions focused on the topics of 'Issues & Challenges' and 'Opportunities & Action'. 
Almost 80 people attended the forum from a broad range of organisational backgrounds including Neighbourhood Houses, Men's Sheds, local councils in the region, health services, and disability services.  Additionally, there was diverse representation from VIO's including both small and large organisations.  The audience included several community members with lived experience of disability and carers.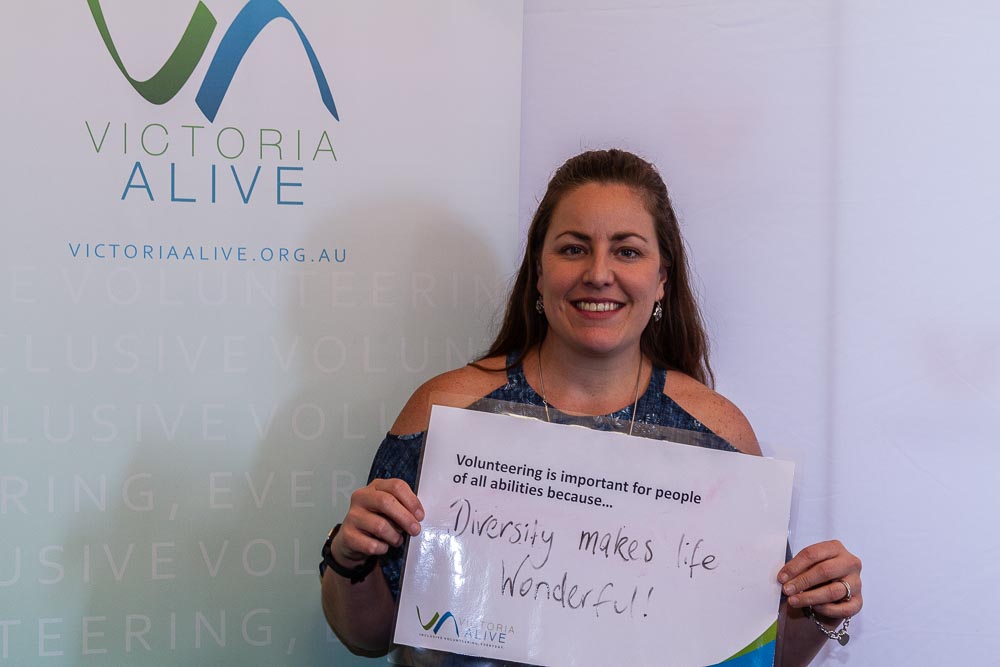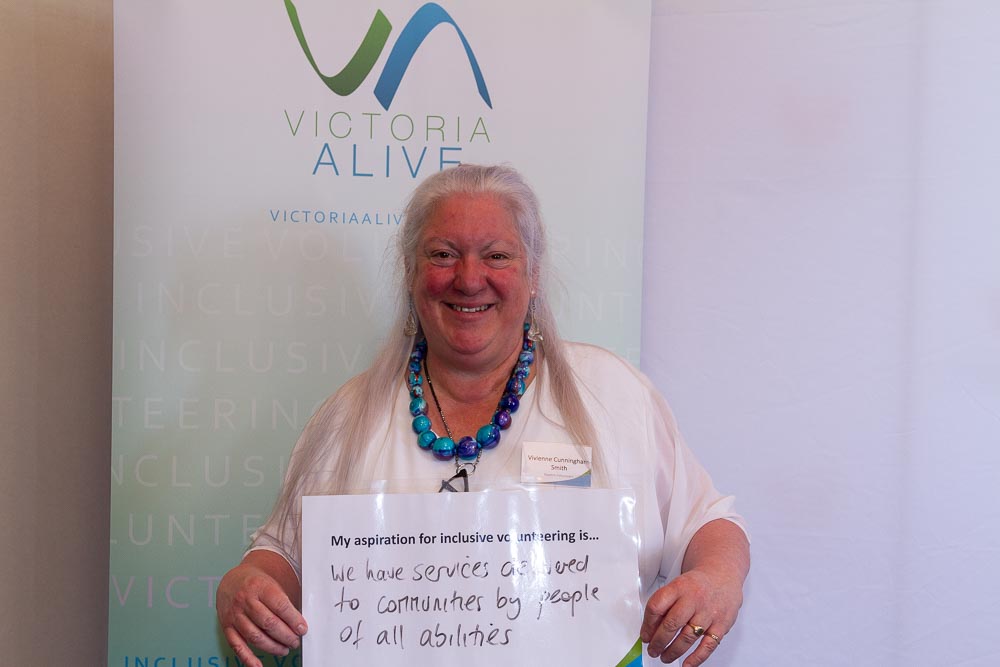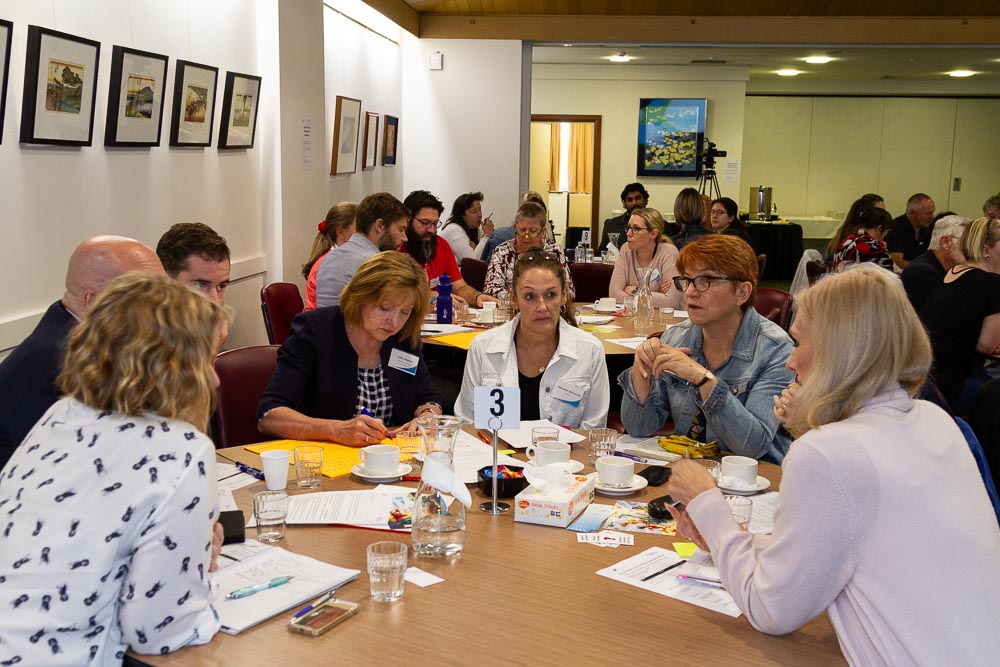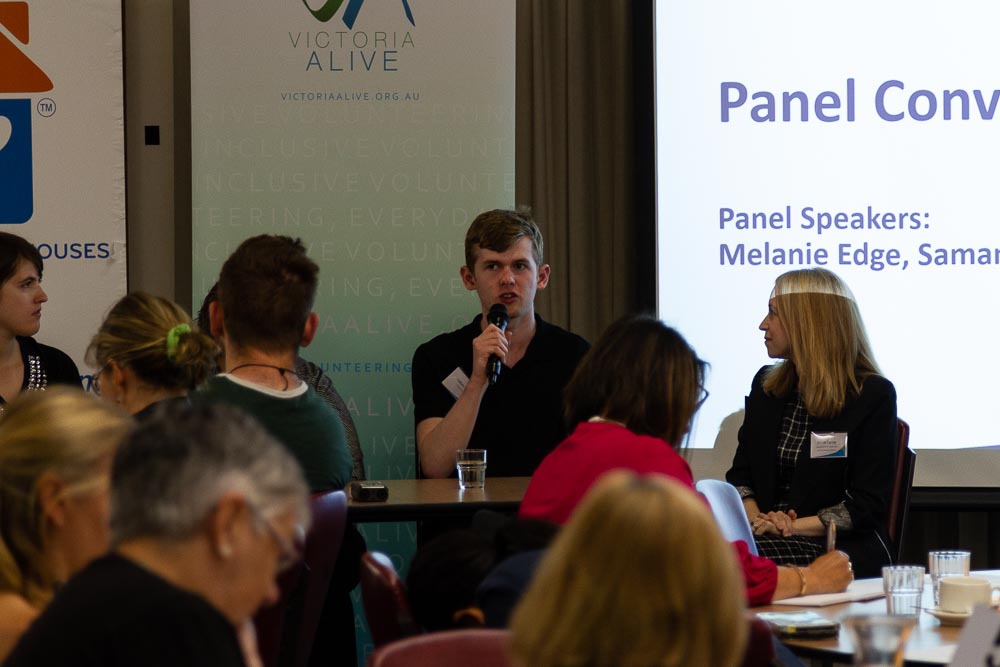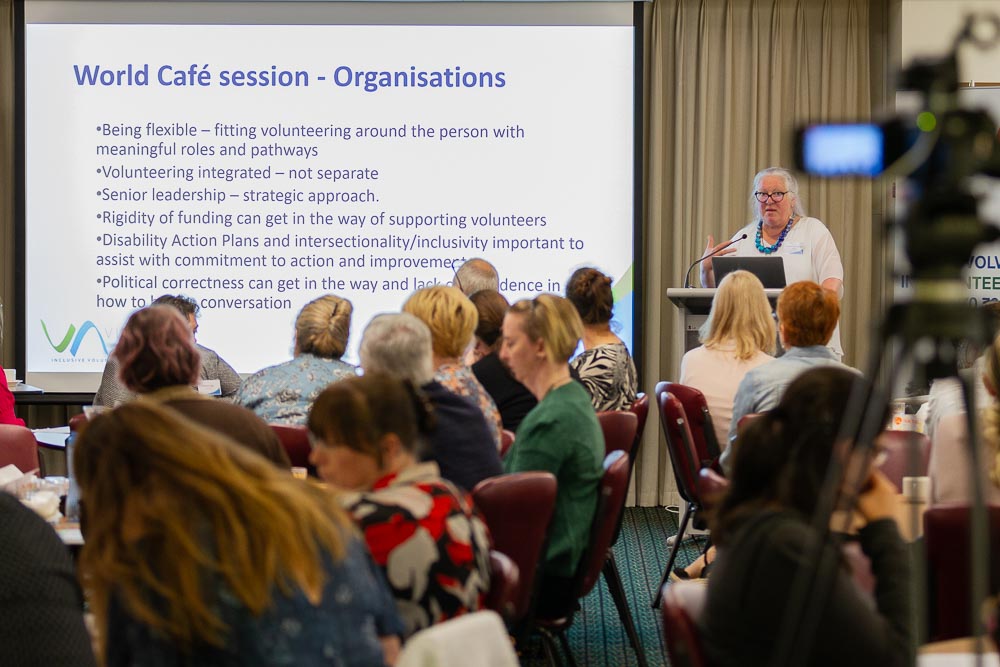 The first world café consultation asked small groups to consider the issues and challenges encountered from two perspectives: that of an organisation wanting to provide meaningful opportunities for volunteers with disability; and that of a person with disability seeking a volunteering opportunity. The discussion points were grouped into themes and eight key domains summarising the issues and challenges were identified. These were:
Organisational Culture

 

Leadership

 

Organisational Capacity

 

Capability (of organisations

 

& 

volunteers

)

 

Organisational systems for volunteering

 

Partnerships

 

Organisational environment

 

Consumer participation

 
Opportunities & Call to Action
The second world café consultation asked the small groups to focus on action planning to promote greater inclusion and develop meaningful opportunities for volunteers with disability.  This concluded with organisations completing a 'Call to Action' postcard identifying three strategies they were going to incorporate into their volunteer practice following the forum, to increase the volunteer opportunities for people with a disability.  Key discussion points and strategies included: 
Developing a Disability Action Plan

 

Identify, us

e

 and promot

e

 existing service systems and networks

 

L

ived experience and focus on the person, rather than the disability, to guide action

 

Identify

 and access

 useful resources, guides and training on disability inclusion

 

Review 

and adapt volunteer 

role descriptions

;

 

d

evelop 

inclusive volunteer

 

Review policies 

and 

procedures to make them more inclusive

 

Promote, advocate 

and

 provide leadership for greater disability inclusion in volunteering

 

Collaborate 

and

 network with other organisations to create greater opportunities

.

 
The outcomes of the forum will be used to inform three key activities: 
Eastern Volunteers will follow up with organisations who have committed to providing more volunteer opportunities for people living with disability

 and seek to match volunteers to 

these positions.

  Several attendees also volunteered to be on a governance committee chaired by Eastern Volunteers 

that will

 continue to promote disability inclusion in the Eastern Metro region.
The themes identified in the table discussions on challenges to inclusive volunteer practice, and strategies for promoting disability inclusion, will be incorporated into other key activities of the Victoria ALIVE project, particularly the development of guides and resources, micro-credential development and the social media/video campaign


G

uide

 the development of future forums which are scheduled as follows:




– Cobram: Thursday 2 May




– Geelong: Thursday 30 May




– Western Metro: Tuesday 9 July




– Gippsland: TBC

 
What Participating Organisations have Committed to
"We commit to creating a business plan to develop a social enterprise that will create roles for people with mental health & disabilities, to develop volunteering & employability skills"

Community Programs Co-ordinator

Yarrawonga
"We commit to identifying where people with a disability are working in a volunteer capacity"

Community Program Leader

Melbourne
"We commit to look at the ability not the disability."

Secretary

Cobram
"We commit to investigating a community portal linking organisations and volunteers."

Community Service Officer

Cobram