Cobram Metro Community Forum: Wrap-up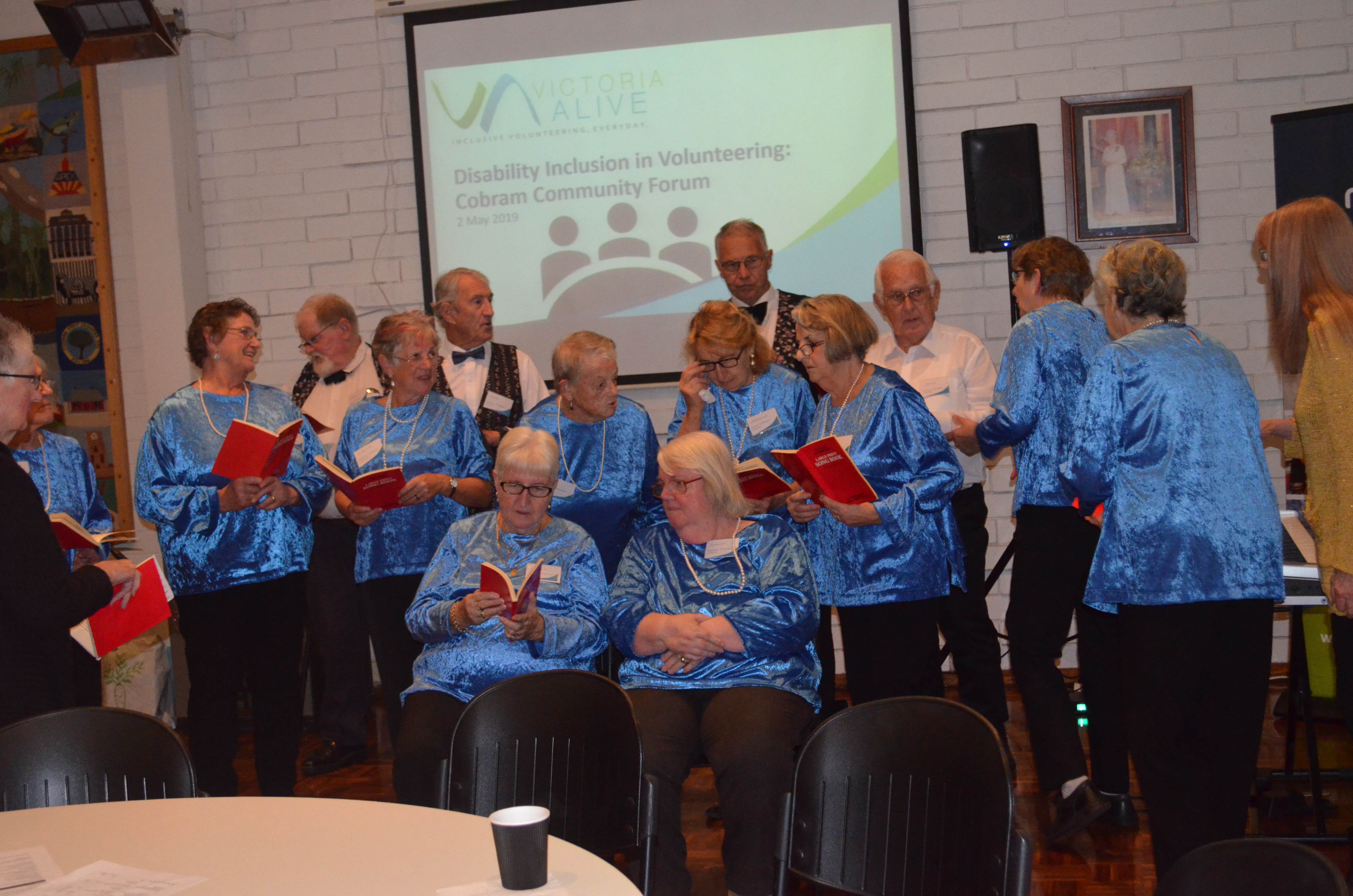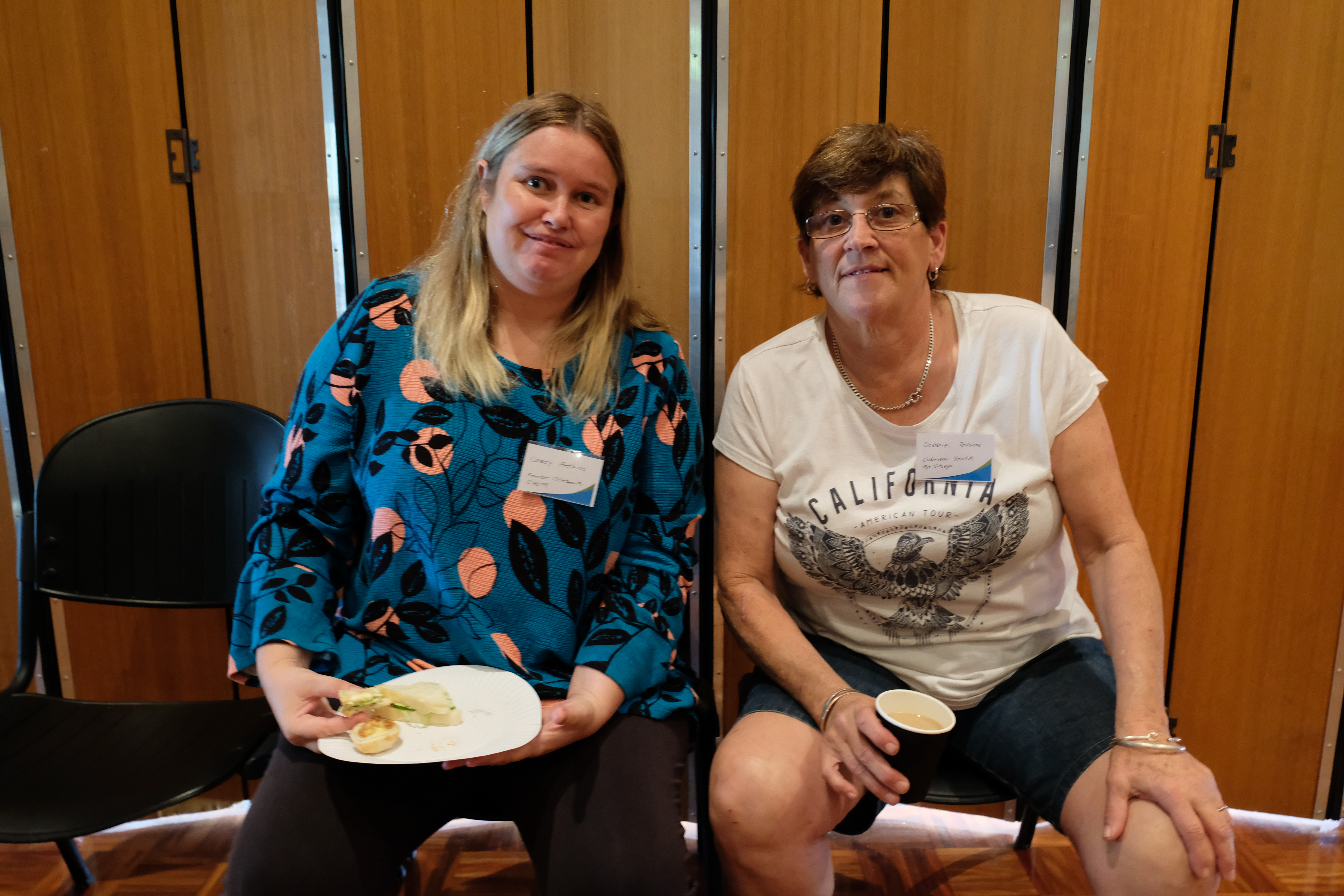 Victoria ALIVE community forums engage volunteering involving organisations in an active process of understanding and addressing the issues impacting on disability inclusive volunteer co-ordination and management at a local level.
The key aims are to promote collaboration between services, develop awareness of the issues that impact inclusive volunteer practice and active leadership in identifying effective and sustainable solutions that are of relevance to the local issues and context.
To hear from people with lived experience of disability about the challenges and opportunities they experienced through volunteering

.

 

Provide an opportunity for organisations to collaboratively discuss and identify the challenges that the sector experiences in including people with disability in their volunteer programs

.

 

Identify and explore resources and solutions to become more accessible and inclusive to volunteers with disability

.

 

Network and share resources and successes with other organisations in the local region

.
The forum program included an overview of the Victoria ALIVE research findings, a panel session of speakers with lived experience of disability and volunteering, and a world café small group sessions focused on the topics of 'Issues & Challenges' and 'Opportunities & Action'. 
A panel session of speakers with lived experience of disability and volunteering, featuring: Jenny Godwin (Cobram Community House), Shakaya Graham (Cobram Special Development School), Casey Petrie (Cobram Youth Op Shop). The forum also included a panel conversation of organisations and how they overcame challenges which included: Debbie Johns from Cobram Youth Op Shop, Pauline Wilson from Yarrawonga Neighbourhood House, Sally Bate from Cobram Community House. Finally there was a showcase of how a volunteer and the volunteer manager made their relationship work and the benefits that flowed to the organisation. This featured Debbie Cooper and Rita Greco from Yarrawonag Neighbourhood House.
The forum ended with a wonderful performance by the Cobram Senior Citizens Choir.
Almost 20 people attended the forum from a broad range of organisational backgrounds including Neighbourhood Houses, local councils in the region, community organisations and the Cobram Special Development School. The audience also included several community members with lived experience of disability and carers.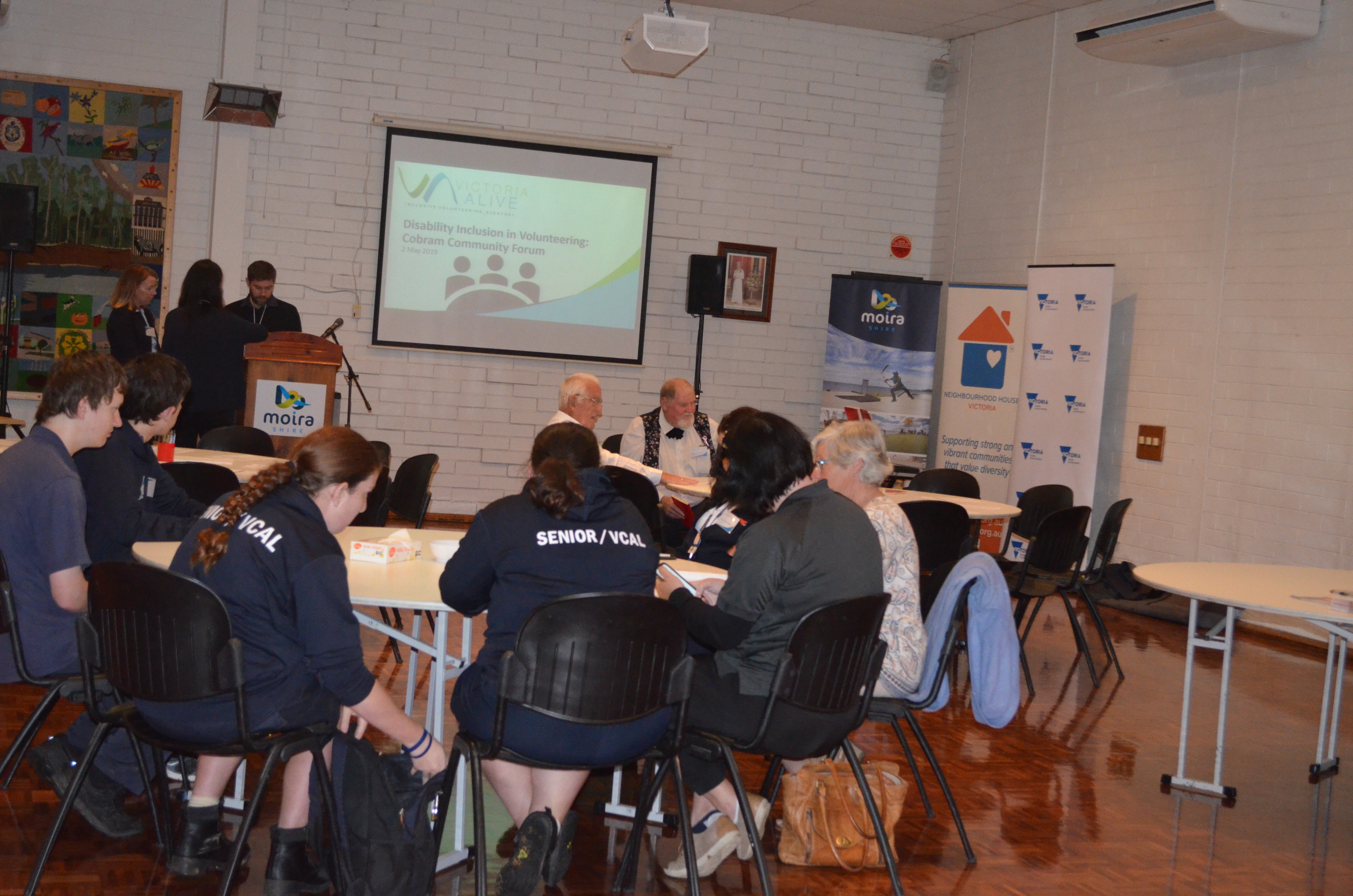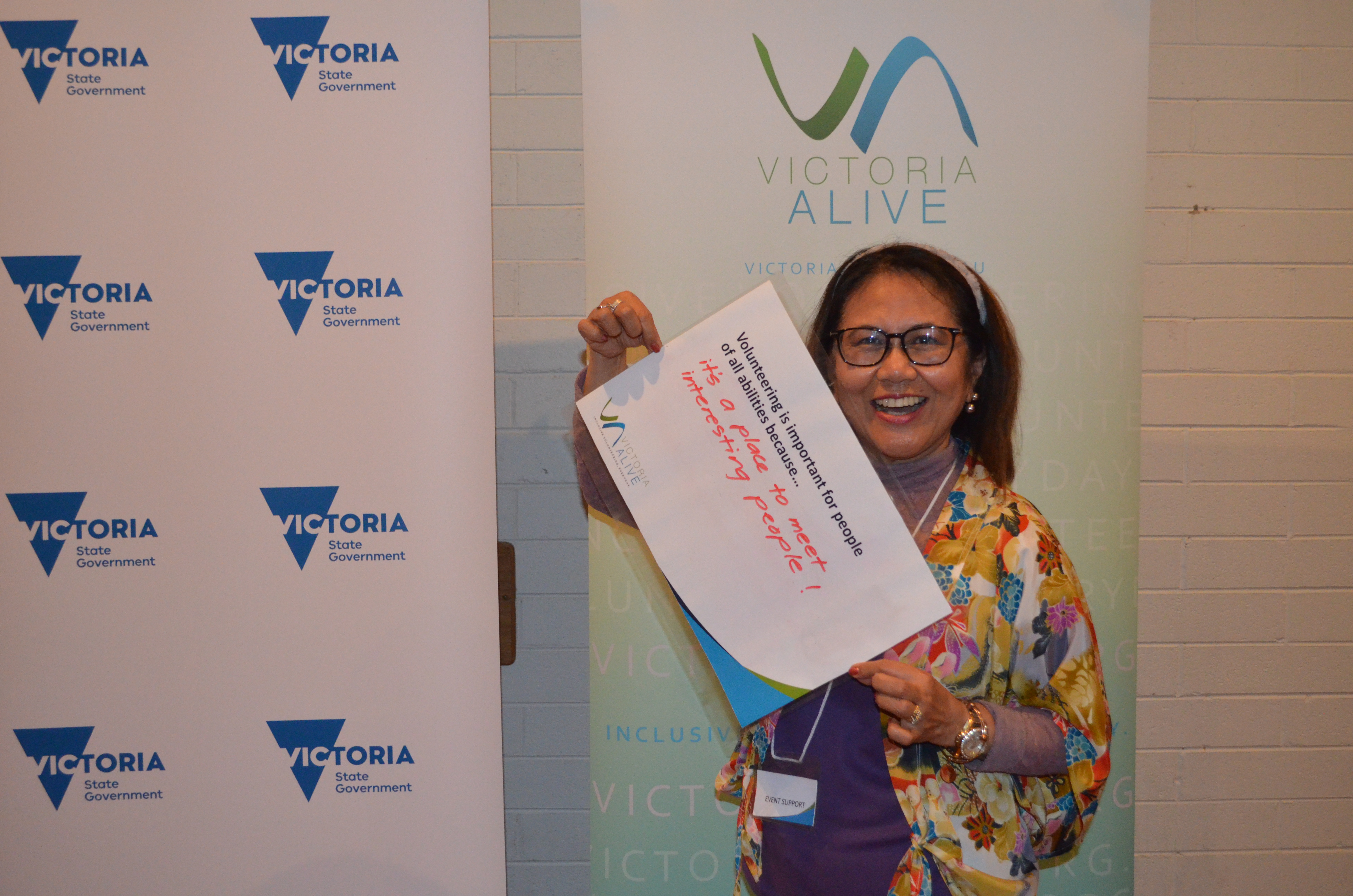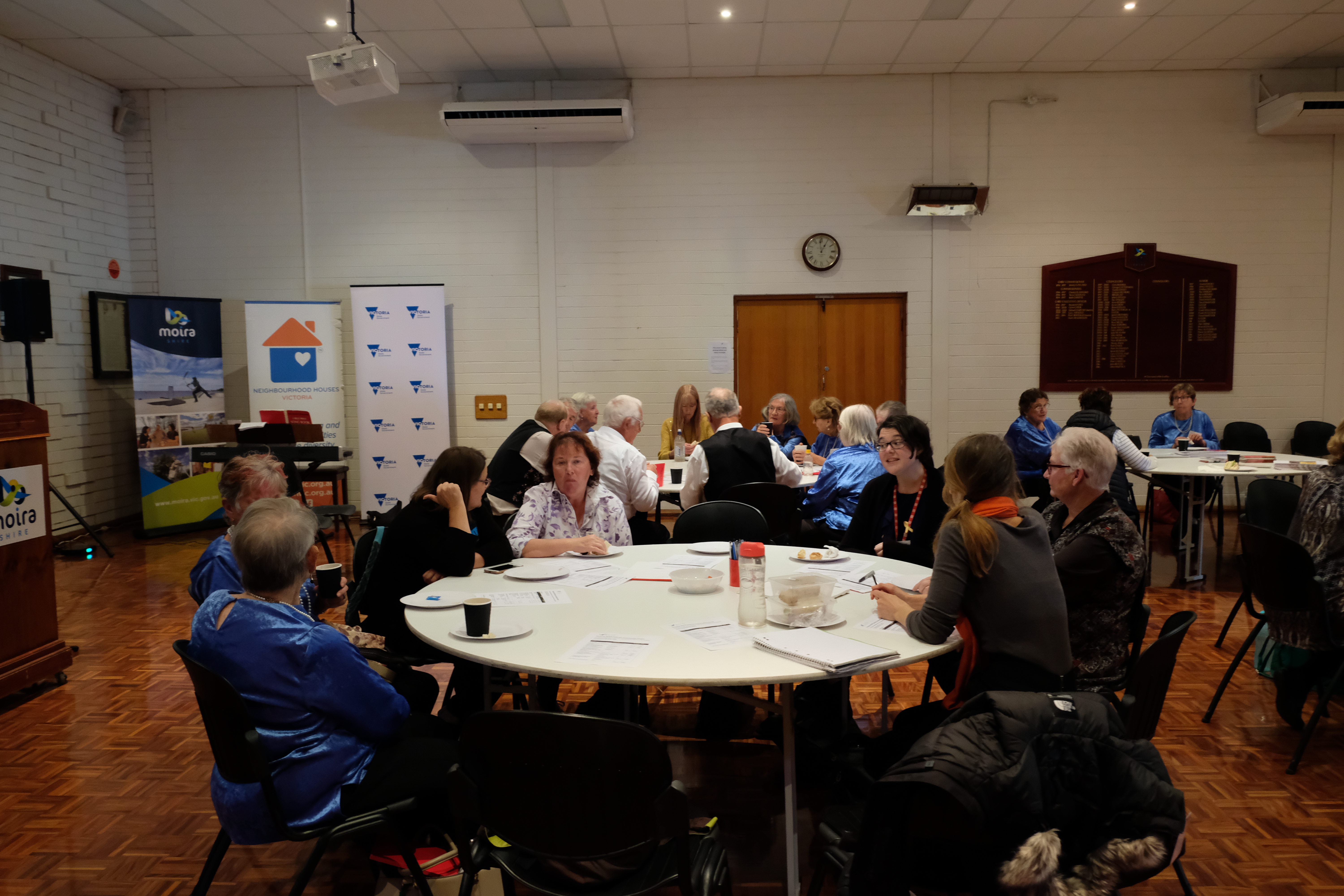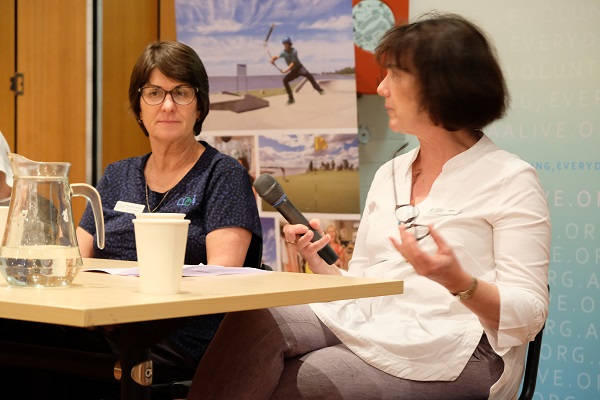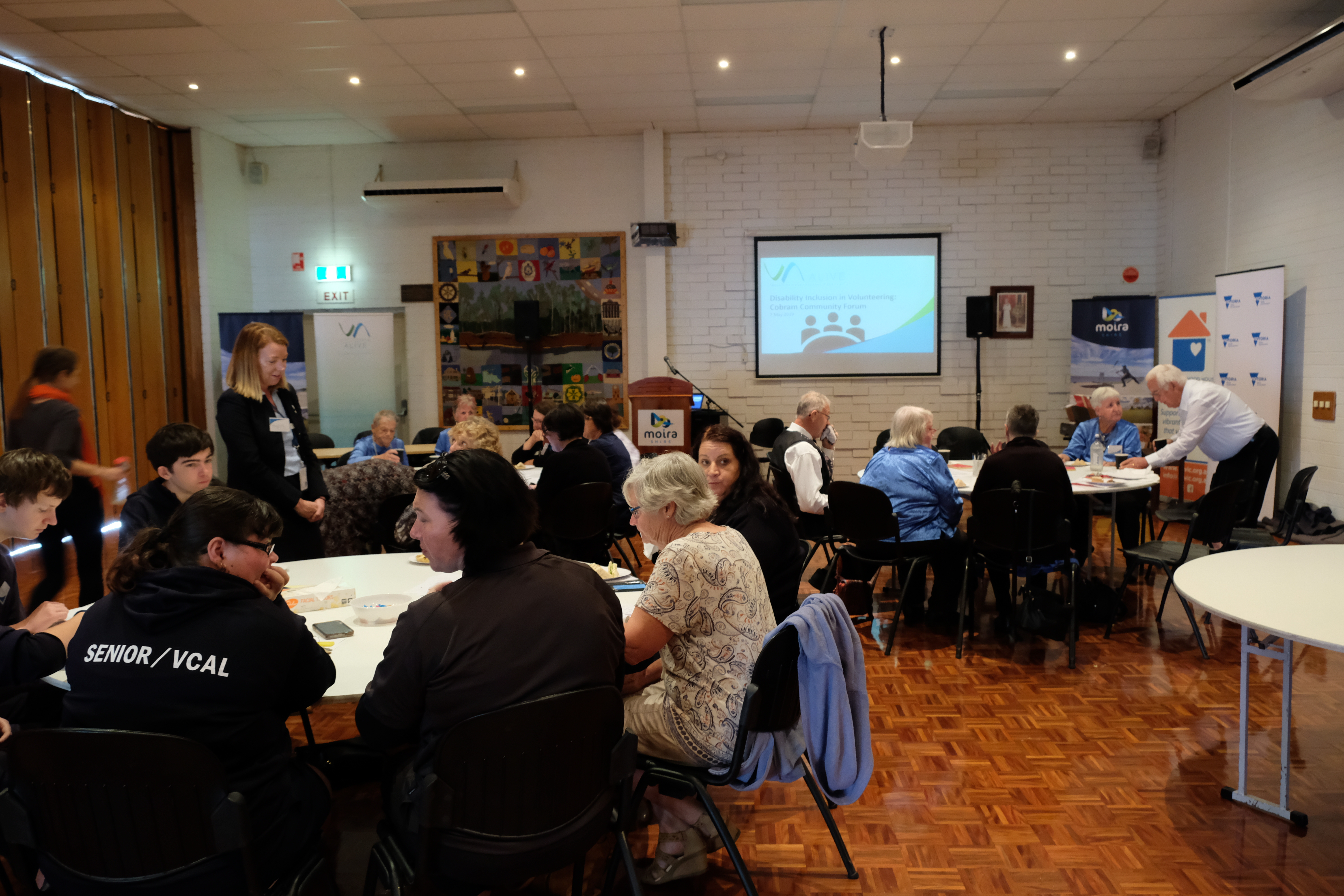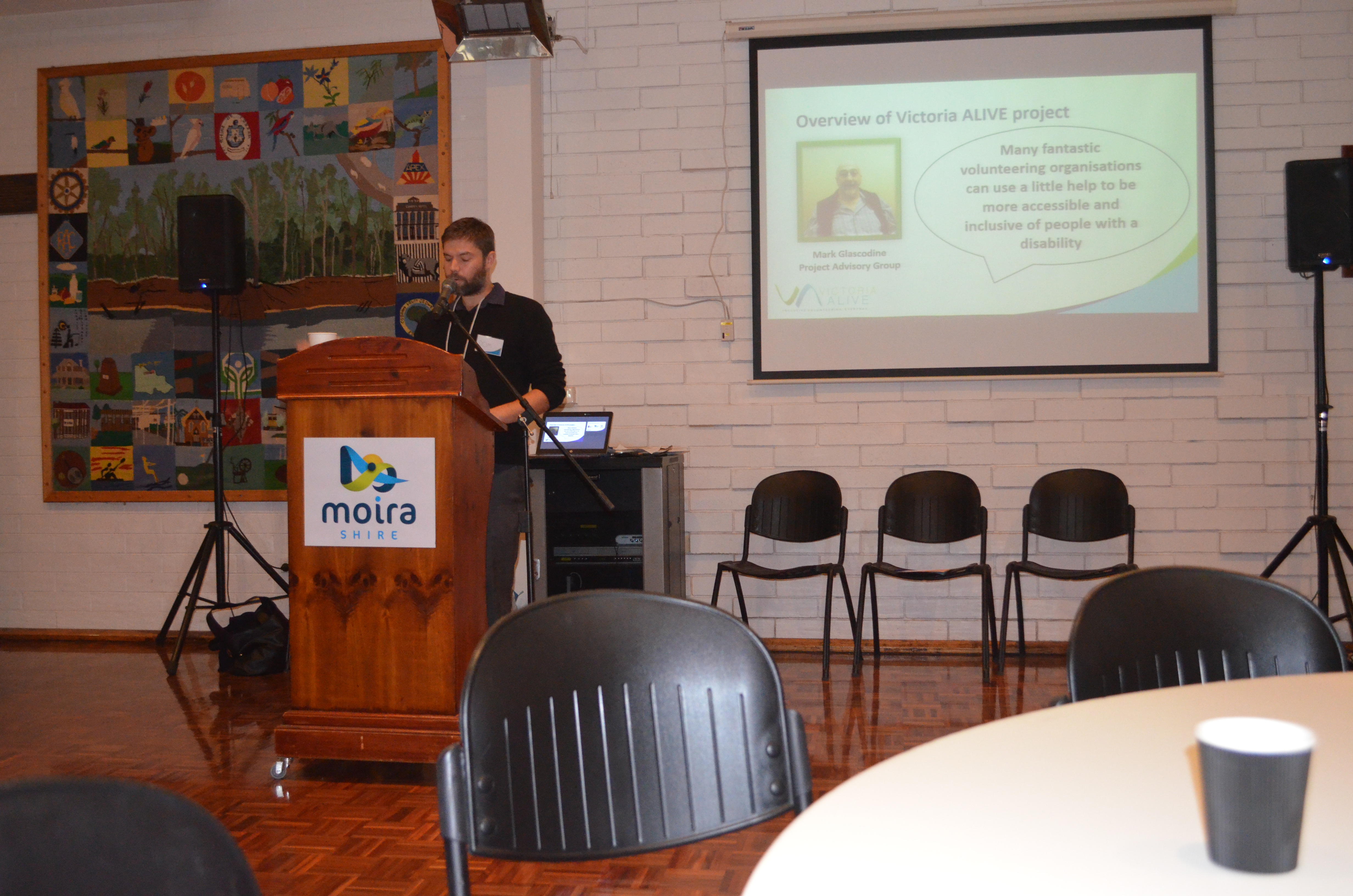 Key issues the attendees identified were:
Transport in rural communities is the biggest challenge. It's hard to get a foot in the door when you can't even make it to the door!
A lack of awareness of where to find volunteer roles and the need for organisations to promote their roles across a variety of forums accessible to people with disability
Cultures and attitudes around different disabilities. Some are very inclusive; others need more education on different abilities and what people are capable of.
A lack of meaningful roles that are based on the volunteer's skills and interests
Access to disability services and support. Not every town has coverage and accessing services through the NDIS is more difficult outside of bigger cities.
Opportunities & Call to Action
Cobram Youth Op Shop will partner with the Cobram Special Development School to provide volunteer opportunities for school leavers.
Other organisations completed a 'Call to Action'. Some of these commitments included:
Have an all abilities day at the local football club.
Establish a business plan to develop a social enterprise that can create roles for people with disability to develop volunteering and employment skills.
Nominate a volunteer for a volunteering award.
Share and celebrate positive stories for people with disabilities who volunteer.
Develop more inclusive volunteer roles and increase the number of volunteers of all abilities.
The themes identified in the table discussions on challenges to inclusive volunteer practice, will be incorporated into other key activities of the Victoria ALIVE project, particularly the development of guides and resources, micro-credential development and the social media/video campaign